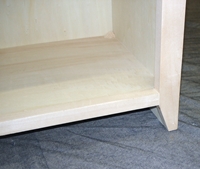 Shaker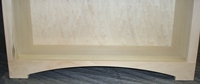 Manhattan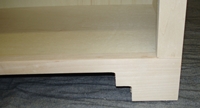 Huntington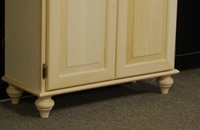 Bunn Feet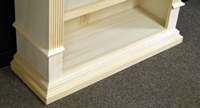 Double Base Molding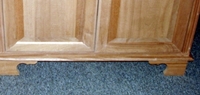 Bracket Feet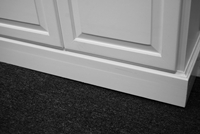 Baseboard Riser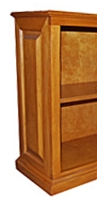 Raised Panel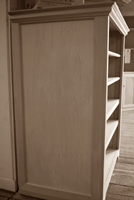 Flat Panel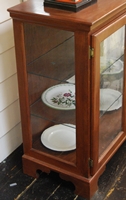 Glass Panel
Beadboard Panel
Beadboard panels are similar to flat panels but have vertical lines approximately every 1.5".
Overlapping
Overlapping Face Frame allows the face frame from one bookcase to cover the face the unit next to it.
Reveals
Reveals are strips of extra face frame added to the outside of a bookcase to cover spaces between the side of the case and the adjoining unit or wall.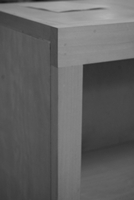 Square Edge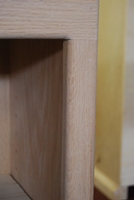 Round Edge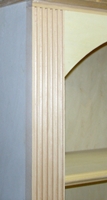 Fluted Edge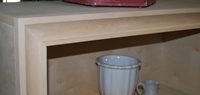 Picture Frame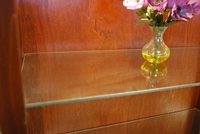 Glass Shelves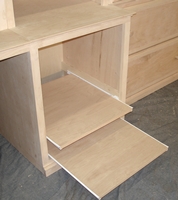 Pull-out Shelves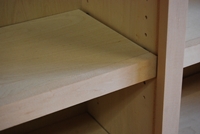 Wide Edge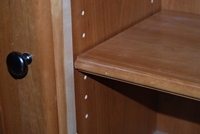 Molded Edge

Arches
Rosettes
Rosettes add classic flair to the corners of any bookcase, stepback, or wall unit.
Flat Top
Flat Tops are available for bookcases 72" and taller. The Flat Tops tops smooth across instead of inset as usual.
Levelers
Installed on the bottom of your furniture, Levelers allow the furniture to be leveled without the need for shims